Community Manager (Paid Placement)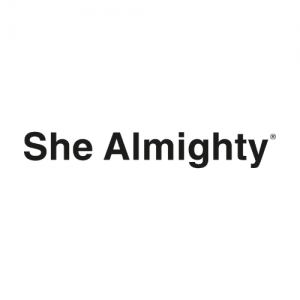 Organisation name: She Almighty
Organisation location: United Kingdom
Category:
Arts / media
Communications
Equity, equality & inclusion
Education
Health & wellbeing
Short summary:
She Almighty provides coaching, courses, events, and community empowering aspirational women to be their best and most impactful selves. In a nutshell, we do personal development with purpose and we are building a conscious community with a big vision to be a powerful vehicle for social change. We are taking that commitment seriously and are a Business for Good, part of a global giving movement aligned with the United Nations Sustainable Development Goals contributing to projects making a difference to girls, women, and worthy causes worldwide. This role involves supporting She Almighty with:
Research and outreach for guest and collaborative opportunities for She Almighty
Champion impact initiatives
Description:
We have BIG DREAMS at She Almighty and we need great people who care about others and our planet to realise those dreams. There are a number of roles and opportunities which we could provide from social media, design, marketing, and community management, to administrative and business development or being our impact ambassador. You could actually try all of those things! In return, we will provide personal and professional development and career coaching; after all, that's what we do best! We are also open to suggestions and opportunities to shape, collaborate on, and support projects and research. The She Almighty mission is to empower girls and women of all ages, stages and backgrounds and to make our world a better, healthier, and more harmonious place. If you share our values and believe in our mission, we'd love to welcome you to the team!
UN Sustainability Development Goals
Good Health and Well-Being
Quality Education
Gender Equality
Reduced Inequalities
Sustainable Cities and Communities
Peace, Justice and Strong Institutions
When does the project start? ASAP
Status: