Exploring how feasible an sustainable lifestyle is for the young people on a low income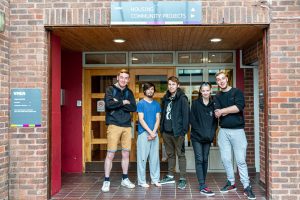 Organisation name: YMCA Exeter
Organisation location: United Kingdom
Category:
Health & wellbeing
Housing
Social
Sustainability
Youth work and engagement
Short summary: As part of one of the oldest international charities in the world working for and with young people, we are convinced that protecting our shared environment is of fundamental importance and we recognise our own environmental accountability towards current and future generations. YMCA Exeter acknowledges the cause and effect relationship between human activity, climate crises and their link to current and future homelessness and poverty in various areas of the planet and we are committed to taking action towards the reduction our carbon footprint through making conscious decisions and changes in the way we deliver our service to young people.
Description:
We want to explore just how feasible an environmentally sustainable lifestyle is for the young people we work with, particularly for those on a low income and who have experienced homelessness. Are choices such as 'organic', 'low carbon' or 'veganism' attainable for everyone and if not, how can we help bridge the gap?
A project like this might consist of interviews with staff members and service users, research into other industries and sectors and shadowing meetings with young people.
UN Sustainability Development Goals
Good Health and Well-Being
Reduced Inequalities
When does the project start? 20/09/2021
Status: Currently available