Green Impact Auditors for the Highland Council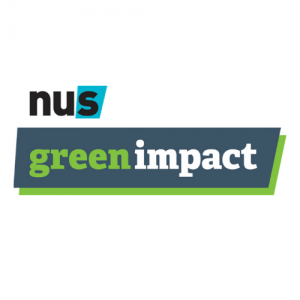 Organisation name: SOS-UK/the Highland Council
Organisation location: United Kingdom
Short summary:
The Highland Council is participating in
Green Impact
delivered by
Students Organising for Sustainability-UK
.
Green Impact
is a programme which supports environmentally and socially sustainable practice in universities, colleges, councils, NHS trusts, schools etc. It suggests what people can do in their workplace/place of study to make a difference and guides them how to do this by encouraging teams to complete actions from a bespoke toolkit and then auditing teams after 9 months to award them bronze, silver or gold awards for their work. We are looking for UHI students to lead a Green Impact Audit for the Highland Council.
Description:
Want to find out more about environmental issues?
Want to gain the skills and knowledge associated with auditing?
Want to make a positive impact?
Want to improve your CV and gain valuable employability skills?
Want to do a course that is IEMA[1] approved?
Want to have a fun day learning practical skills?
Green Impact
Green Impact is an environmental accreditation programme with an awards element, designed to encourage, support and celebrate organisations and educational institutions in embedding sustainability in all areas of their work. Interested staff and students volunteer to participate in the programme and receive a toolkit outlining actions they can take to progress sustainable practice.
Depending on the number of environmental actions teams carry out, they can achieve either: a working towards accreditation, Bronze, Silver or Gold award. All teams participating in Green Impact will need an audit to verify their level of achievement… and this is where you come in!
Auditing
We are looking for volunteer auditors support the teams and schools in the Highland Council area in reflecting and taking stock of their first year on the programme. Each volunteer auditor will be fully trained on the criteria and what they need to do in order to audit through a half-day of training. In pairs auditors will then complete one or more audit. An audit should take around an hour to complete depending on the size of the team.
What skills do I need?
No technical knowledge is needed! Full training will be provided. All you need is an interest in environmental issues and sustainability.
Please get in touch if you're eager to get involved with Green Impact in an auditing capacity, or if you have any further questions.
What's the next stage?
Ensure you are free all day (10:00am – 5pm) on December 1st.
Fill in the online form using this link. Spaces are limited, so apply soon!
You will be contacted by Sonya Peres if you have been successful in your application.
If you have any questions about taking part, please email Sonya Peres at sonya.peres@sos-uk.org
[1] Institute of Environmental Management & Assessment - http://www.iema.net/
UN Sustainability Development Goals
Good Health and Well-Being
Quality Education
Sustainable Cities and Communities
Responsible Consumption and Production
Climate Action
Peace, Justice and Strong Institutions
Partnerships for the Goals
When does the project start? ASAP
Status: Available to partner