Green Impact Project Assistants for the Highland Council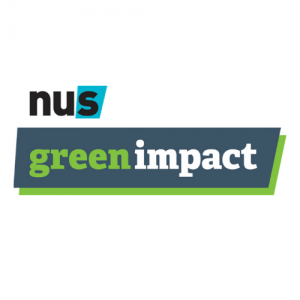 Organisation name: SOS-UK/the Highland Council
Organisation location: United Kingdom
Short summary:
The Highland Council is participating in
Green Impact
delivered by
Students Organising for Sustainability-UK
.
Green Impact
is a programme which supports environmentally and socially sustainable practice in universities, colleges, councils, NHS trusts, schools etc. It suggests what people can do in their workplace/place of study to make a difference and guides them how to do this by encouraging teams to complete actions from a bespoke toolkit and then auditing teams after 9 months to award them bronze, silver or gold awards for their work. The Highland Council has 20 teams participating in Green Impact and will soon be launching in schools. We are looking for UHI students to act as Green Impact Project Assistants to encourage, motivate and support an assigned Green Impact team/school in implementing sustainability actions in its department or area of work and/or to lead a Green Impact Audit.
Description:
Flexible hours - the number of hours you can commit are up to you from 1 hour a week to more!
You will receive support from the Highland Council and SOS-UK including auditor training and access to exclusive workshops on sustainability.
Project Assistant aims
Increase the individual support available for Green Impact Teams, by providing creative input, leading where necessary and taking on specific tasks from the toolkit
Help us to create a school and council toolkit by providing ideas
Increase student-staff collaboration within Green Impact
Support the Green Impact auditor process
Equip you with useful skills for future employability!
Typical tasks
Attending/leading team meetings
Help us to engage schools and council staff with Green Impact
Help us to create the online toolkit for schools and the council
Implementing specific toolkit actions
Maintain the online toolkit, keeping track of progress and uploading evidence
Creating communications such as newsletters and posters
Lead an audit
For more information, please contact Highland Council Climate Change Coordinator Joe Perry at joe.perry@highland.gov.uk.
UN Sustainability Development Goals
When does the project start? ASAP
Status: Available to partner