How the climate crisis is impacting educators and teachers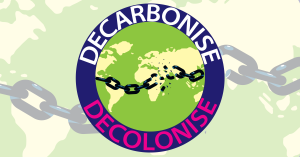 Organisation name: University and College Union
Organisation location: United Kingdom
Category:
Arts / media
Communications
Education
Short summary: The University and College Union (UCU) is seeking a student to collaborate with them on a project highlighting the impacts of the climate crisis, such as drought, flooding and other extreme weather events, as well as climate induced migration and health implications are effecting education globally. This project will require one or more students to gather case studies and examples of teachers/educators who have been impacted be the consequences of the climate crisis in their day-to-day working lives, or due to occasional/ one-off events. The final output for this will be a short film/video compiling the case studies.
Description:
UCU is committed to engaging members with calling on their employers to take action on climate change. UCU recognises that climate change is a justice issue and if we are to address the climate crisis, we need to do this with justice as a central pillar. With this, is the need for a Just Transition for workers to a green economy.
This project/ opportunity aims to draw together case studies and examples of where teachers/educators globally are already being impacted by the consequences of the climate crisis. It aims to raise awareness across the trade union movement of how the climate crisis is an issue effecting workers and workers' rights, therefore highlighting the fact that the climate crisis is a trade union issue. By compiling case studies of examples exemplifying this, it is hoped that engagement with calling on employers to take action in addressing the climate crisis will increase and the importance of this issue will become all the more apparent to trade union members.
It may be that this is carried out by one student, or a small group of students working together.
UCU will provide leads for contacts to reach out for identifying case studies. You will also be supported with the framing for the video/ short film.
It is possible for students to divide the tasks for this project up, therefore you may have skills for video editing/ creation, whilst someone else may be able to take a lead on gathering the case studies.
UN Sustainability Development Goals
Quality Education
Decent Work and Economic Growth
Peace, Justice and Strong Institutions
Partnerships for the Goals
When does the project start? 10/12/2021
Status: Currently available