Research into economically inactive women in Devon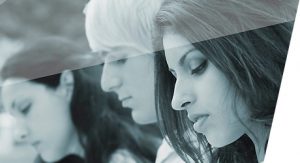 Organisation name: Devon Community Foundation
Organisation location: United Kingdom
Category:
Equity, equality & inclusion
Social
Short summary: Devon Community Foundation works alongside people who are motivated by wanting to make a difference across Devon. We use our knowledge of local needs and the voluntary sector to manage high impact distribution of funds designed to achieve sustainable outcomes. This project would form part of our work in partnership with Positive People, a programme which supports people who are not in paid work to build their confidence and develop their skills.
Description:
We work with Positive People, a programme which helps people who are out of work to build their confidence and develop their skills. Currently Positive People is not meeting the targets it has set itself for the number of women participating in the programme. We are helping them to explore why this is and how they could engage with more women across Devon. One area we are interested in is the number of women in Devon who are economically inactive as opposed to unemployed. We would like to get a better understanding of what these figures look like, why women are economically inactive and what support they might want or need. The areas of research we would propose to cover are:
Figures for economic inactivity across Devon. How do these compare for men and women and what's the breakdown by gender and ethnicity?
How has the picture changed since the 2011 census?
Is there any evidence yet of the impact of Covid?
Draw on findings above to carry out qualitative research into women who are economically inactive in Devon:
Who are they?
Where are they?
Why are they economically inactive?
Would they like to gain any education or training?
If they would like to be in work, now or in the future, what steps do they need to take/what support do they need?
There is flexibility for students to help shape the direction of the work, so we would be happy to talk through any ideas for other related areas of research. The start date and deadline can also be flexible - we anticipate it would take around 8 to 12 weeks, depending on your schedule and availability. We will provide as much support as we can. Please feel free to get in touch with any questions.
UN Sustainability Development Goals
Good Health and Well-Being
Gender Equality
Decent Work and Economic Growth
Reduced Inequalities
Sustainable Cities and Communities
When does the project start? 29/03/2021
Status: Currently available