Resource for embedding sustainability in tertiary education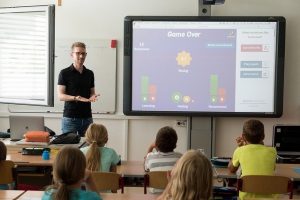 Organisation name: SOS-UK
Organisation location: United Kingdom
Short summary: SOS-UK is a charity set up by students and staff at NUS in 2019 in response to the climate emergency and ecological crisis. Being small and nimble allows us to go much further and faster with our vital student-led sustainability work. SOS-UK has separate governance from NUS and is financially independent, although we are proud to remain part of the NUS family, alongside Endsleigh Insurance and OneVoice Digital. The NUS President is also the SOS-UK President. SOS-UK exists to support students to be the change that society urgently needs to get us out of the climate emergency and ecological crisis, and to deliver climate justice. All the campaigns and programmes we front are led by students, encouraged, supported and mentored by the permanent staff team at SOS-UK. We are the support crew, doing whatever we can to help ensure the students are successful in their projects and campaigns.
Description:
We are looking for a creative and motivated student, or group of students to work with us in updating our publication resource of examples highlighting how and where sustainability has been embedded in programmes of study. Our current resource is focussed on universities, we are looking to update this, as well as produce a college focussed resource to accompany this.
This would suit a student interested in applying their writing and/or design skills to a document that will be open access for staff and students across the tertiary education sector in the UK.
Support will be provided by SOS-UKs education team, who will direct you towards relevant colleagues in the tertiary education sector in order to capture interesting and relevant case studies.
UN Sustainability Development Goals
Quality Education
Partnerships for the Goals
When does the project start?
Status: Currently available