Skills for Good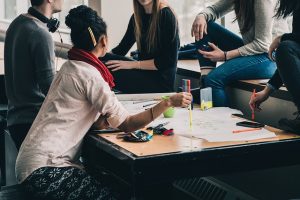 Skills for Good is all about developing interpersonal and work-ready skills, enabling you to build movements for the sustainable future for our world. Learn more about the positive impact you can make, and apply your passion!
This 7 month programme offers a range of training to support you to collaborate, innovate, be empowered and motivate others- so that you can make a positive impact for the future.  You will get the chance to design and carry out a mini-project that makes a difference for the environment, and help towards achieving the UN Sustainable Development Goals. This can be anything of your choosing as long as it has a positive impact on the natural environment and you will receive support from our professional team of staff to grow your ideas and run your project on campus.
Your mini project could be anything (within reason!) that has a positive impact on the environment or nature for example: an awareness building event, a short video / photography campaign, setting up a social think tank, maybe a community project outdoors, setting personal challenges with friends and clasmates, suggesting a change at your place of study or in the building you live in or just creating and sharing useful information or resources.
Applications for Skills for Good have now closed (November 2019)
Please get in touch with us at skillsforgood@nus.org.uk at any point if you have any further questions.
The pilot will run on 2 campuses in Scotland for now: the University of Strathclyde and the University of Stirling and is open to undergraduate and postgraduate students in any school, or faculty of these 2 institutions.  
We actively seek to be diverse and inclusive across all identities and experiences, please also let us know if you have any accessibility needs and we will make sure to accommodate.