UCEM Centenary Projects for Good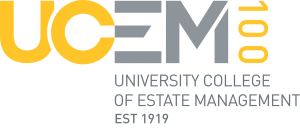 In 2019, UCEM celebrated its centenary, NUS and UCEM worked together to support UCEM students and alumni to create positive change for sustainability in their workplaces.
Embodying UCEM's commitment to environmental and social sustainability, members of UCEM's student and alumni community, were invited to take part in 'UCEM Centenary Projects for Good'.
Students and alumni were invited to participate in this professional development opportunity promoting the development of their own understanding of sustainability and making a positive impact within their workplace.
Participants were supported by a team from UCEM and NUS to:
Identify and implement a sustainability project in their current workplace;
Develop their professional leadership skills for sustainability – including a project coach, support webinars, and a learning community of other UCEM students and alumni; and
Recognise their contributions through a letter of reference, certificate of participation which could be used for continuous professional development. They were also invited to the UCEM Centenary Projects for Good: The Built Environment of the Future event on the evening of 11th September 2019.
For further information, please visit our FAQs page.