Universities/ colleges
Our For Good platform enables students to turn their education into a force for social and environmental good by answering real-world questions through their dissertation, research project, practical project or other self-directed learning. Students can also seek paid placement opportunities through our Placements for Good platform, launched in 2019. Students benefit from this experience by understanding how their subject relates to sustainability, making a tangible positive impact on their community, developing a range of professional transferable skills, and gaining impressive experience working with a local or national organisation.
There are several ways universities and colleges can get involved in and make use of our For Good platform:
Tell your students about it. It's totally free for all students to use the website.
Find out what it offers your students.
Tell academics about it. As a member institution, academics can register a project or area of interest, to start setting up a partnership before handing it over to their students.
Find out about the additional benefits that come with membership. These include making it supporting your students to find partnerships, as well as promoting Living Labs/internal opportunities for academic and non-academic departments of your institution.
Living Labs
Academic and non-academic departments of universities and colleges that have purchased membership can use the living labs route.
A living lab is a research concept defined as a 'user-centred, open-innovation ecosystem'. For the purposes of Dissertations and Projects for Good, the living labs route gives both academic and non-academic departments of a university or college the opportunity to propose research and projects to be undertaken by students at that institution.
If you are from a member institution of our For Good platform and want to promote a Living Lab opportunity, please create an opportunity using the "I'm an organisation" form. Please state in the short description if this is only open to students from your institution.
You can email us to find out more or whether your institution is already a member, find out more about membership, register your project idea or sign up for membership.
Use our how to guide to create research, project or placement opportunities on our For Good platform.
Placements for Good
2018 – 19 is the year of our exciting new pilot delivery of Placements for Good. We have a limited number of universities and colleges taking part in the South, South West and South Wales. During the pilot year placement partnerships are only open to students from participating institutions to ensure we can provide high quality support and development opportunities.
Our participating institutions for 2018 – 19 are:
University Centre South Devon
Solent University
University of Wales Trinity Saint David's
If you are interested in your university or college taking part in 2019, please do not hesitate to get in touch for more information and to discuss this further.
Latest on our Placements for Good pilot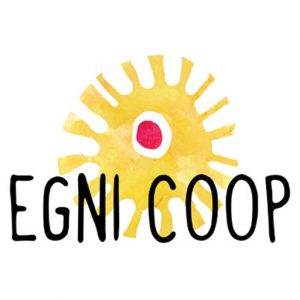 See how two students from UWTSD Carmarthen Business School are contributing towards the growth of community solar shares in Wales as part of their marketing internship with Egni Solar Cooperative, Awel Aman Tawe: Trinity St David's Interns help raise over £473,000 in Community Shares.